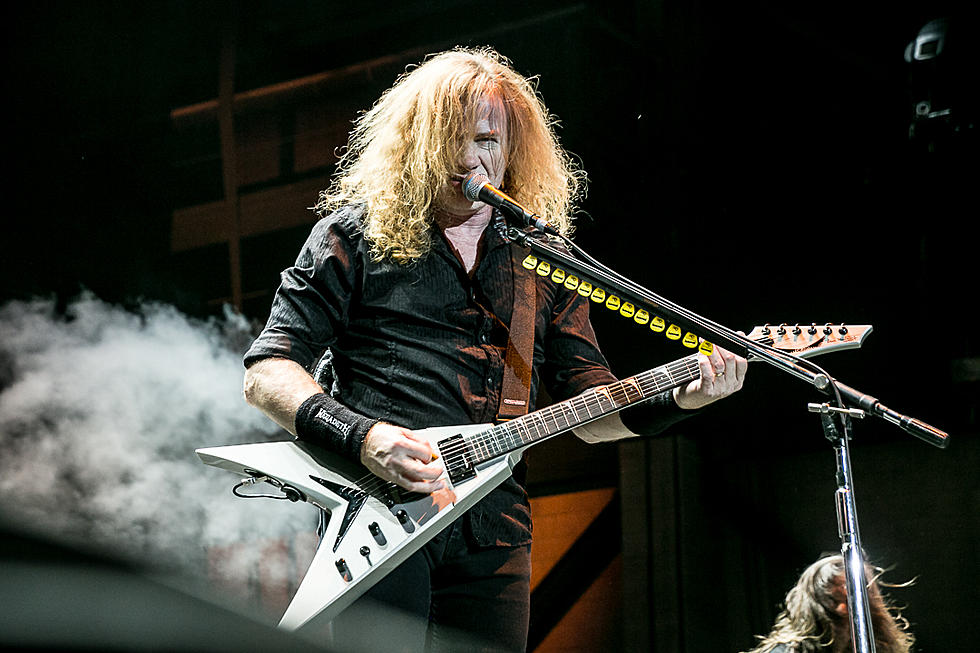 Dave Mustaine: Early Megadeth Vision Was 'Destroy Metallica and Stop Living in a Van'
Kathy Flynn, WickedGoddessPhotography.com
One of the more combed over stories in rock and metal history concerns the early ousting of Dave Mustaine from Metallica and Mustaine's eventual formation of Megadeth and taking that band to great heights. For many years, there were some hard feelings, but Mustaine and the members of Metallica have since reconciled and have a better relationship these days. But as one of rock's more outspoken and frank musicians, Mustaine offered an honest assessment of where his life was in the early Megadeth days when questioned by one of his Twitter followers.
"What was your measure of success when starting Megadeth? What was your vision," asked a fan in a question to the rocker. He responded, "My measure of success was if I ate that day or not, and my vision was destroy @Metallica and stop living in a van. Good thing I got over my animosity for leaving the band. I'm glad we reconciled... where's the Big 4 shows???"
Mustaine and Megadeth joined Metallica, Slayer and Anthrax on the highly publicized "Big 4" shows back in 2011. He revealed in a recent interview that he nearly pulled out of the Yankee Stadium show while suffering through neck and spine injuries, but that hearing a taunt from Metallica's co-manager Peter Mensch irked him to the point of deciding to play through the pain.
While the relationship is better these days, Mustaine recently revealed a credit dispute led to the hold-up of a Metallica No Life Till Leather reissue. But when that tweet stirred up some anti-Metallica sentiment, Mustaine was quick to squash the Metallica bashing amongst those chiming in on the discussion. After urging fans to move off the topic, he concluded, "I don't care if they like me or not, I still have to be respectful of them and their accomplishments for my own self-respect."
Best Thrash Albums of Each Year Since 1983
10 Greatest Metallica Riffs
More From Sasquatch 107.7 - The Rock of Rochester