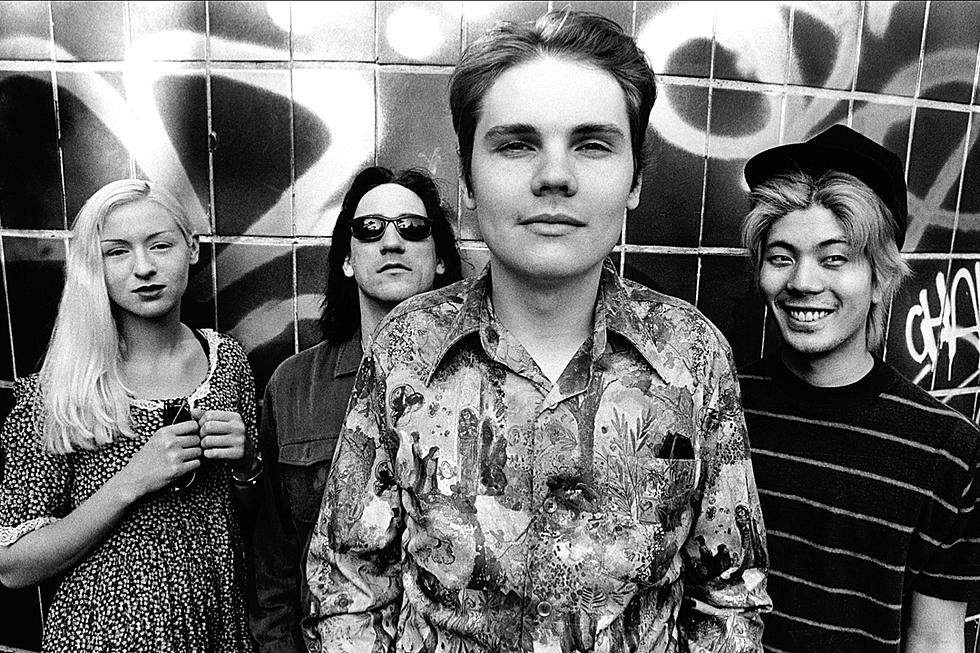 D'Arcy Wretzky Reportedly Reveals She Won't Be Part of Smashing Pumpkins Reunion
Virgin
The buzz has been growing over the past year about a potential reunion of the classic Smashing Pumpkins lineup, but according to reports, former bassist D'Arcy Wretzky has stated she won't be taking part in the proposed run.
Offering a statement to Blast Echo via text, Wretzky wrote, "My apologies to all of the Smashing Pumpkins fans out there who are excited about this oncoming reunion tour of the original members of the band. I know this is a huge disappointment for me, as well, but it's not going to happen [with me]."
She added, "I only just found about yesterday that the band has decided to go with a different bass player." Wretzky reportedly revealed that Smashing Pumpkins are planning to launch a summer tour with James Iha and Jimmy Chamberlin joining Billy Corgan that will begin in July. Wretzky did not offer any additional details.
The reunion rumors have hit a fevered pitch of late, with Billy Corgan posting a photo of himself, Iha and Chamberlin in the studio. While the identity of the bassist has not been revealed, later era Pumpkins collaborator Jeff Schroeder was also recently spotted with Corgan in the studio.
Corgan discussed the possibility of reuniting with his former mates last fall, explaining that he was "way more interested" in the fact that the band members have peace with each other. He elaborated on the split of the original lineup stating, "We were in a pressure cooker for 13, 14 years. We were literally together almost non-stop for a long time. We did a lot of work and we put ourselves through some crazy shit. When the family thing broke, it was one of those things like, 'Hey, have you talked to your cousin?' 'Eh, I love him, but you know, whatever.' So it was like that for a long time, and now that that's over, and the family thing is resolved, it's awesome."
Stay tuned for more details as they become available.
Smashing Pumpkins Albums Ranked
Billy Corgan + James Iha Reunite Onstage at Smashing Pumpkins Show
More From Sasquatch 107.7 - The Rock of Rochester