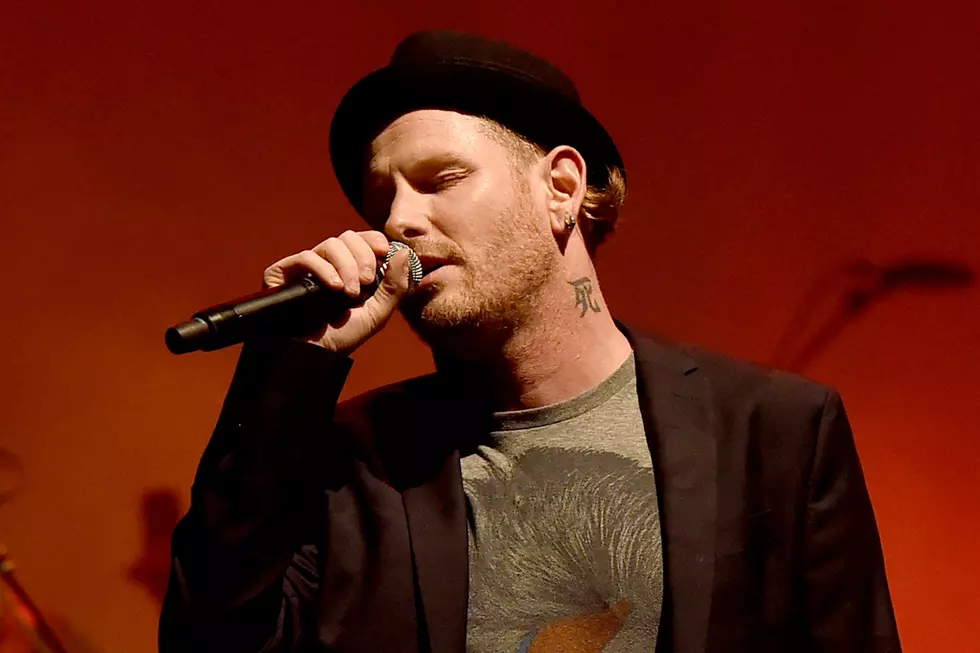 Corey Taylor Shares Tribute to Late Grandmother: 'My Heart Has Broke' [Update]
Kevin Winter, Getty Images
Update: Taylor has expressed his gratitude to all those who reached out with nods of support. Check out his Instagram posting below:

Corey Taylor's grandmother, Thelma Taylor, has died. The Slipknot/Stone Sour frontman shared a tribute to her in a post on Instagram. "She was my hero," he wrote. "My rock. My everything. She raised me. Taught me to be kind but tough. Work and encourage others to do so. I've never known a day without her in this world. My heart has broken. I loved her so much. And I will miss her every day. She was an incredible woman. And I owe her everything. I love you, Gram. Thelma Taylor 1926-2018."
In the first part of Taylor's Wikipedia: Fact or Fiction? episode, he speaks on his early life and how his grandmother took custody of him at age 15 after he overdosed. She also helped him purchase musical equipment around that time. "I'm sad to say that I still owe my grandmother quite a bit of money," he said laughingly. "But, at the same time, I think I've paid her back because I've helped her out over the years with a lot of stuff."
He revealed that he gave his grandmother a copy of every Platinum plaque that Slipknot has received. "Suddenly her house was full of them, and she was just like, 'You can stop now, because I have nowhere else to put them.' She's still got a stack in one of her spare bedrooms."
He also spoke on how she was still working at the time the interview took place in 2015. "She worked for 25 years at one place, retired, took a year off, got bored [and] went back to work. She's been working there for 24 years. You wonder where I get it? My grandmother, ladies and gentlemen." You watch the full episode below.
Slipknot Albums Ranked Worst to Best
More From Sasquatch 107.7 - The Rock of Rochester