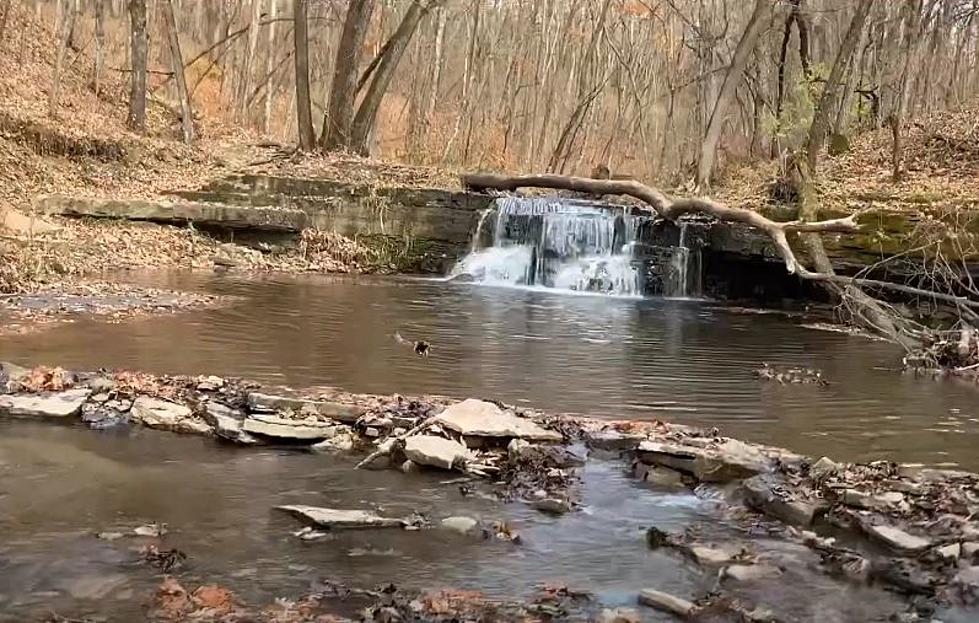 Check Out This 'Hidden' Waterfall One Hour From Rochester
Image Credit: Glenn Switzer via Youtube
Ok so hidden may not be quite the right word for the spring-fed waterfall in Caron Park, but some of the best things in life are often out in plain sight, and we just haven't noticed them yet. Caron Park's waterfall has been a go-to spot for many who enjoy the outdoors, but not many people outside our area know about this hidden gem, and it's just 15 minutes away from Faribault!
Caron Park is a relatively new park in Rice County, having been created in 1990, and then was developed further in 1997 according to the Rice County website. 
In addition to boasting this 'hidden' waterfall, the park also includes "1.5 miles of trail" for people to use. According to the Rice County website "the park is a remnant of the Big Woods Forest Community and serves as an excellent environmental study area." So if you are into viewing nature, this would be a great spot in theory.
Personally, I haven't been to the waterfall...yet. It's now on my list for things to do this summer as it's just a short trip to the park, and it seems like a nice way to spend part of a day enjoying nature and listing to the water as it rushes over the rocks on it's way to the bottom of the falls.
Glenn Switzer made a Youtube video of the hike to get to the waterfalls, you can watch it below.
You can find Caron Park's address online here. 
Are there any other 'hidden' spots that you enjoy going to in the area? Leave some of your favorite outdoor places to go in the comments!
Being outside in Minnesota during the summer means the possibility of ticks, here are some ways to avoid them.
LOOK: Minnesota Ticks and How To Prevent Bites
They are creepy, crawly and unfortunately are so stealth-like that you don't even know they are on your body sucking your blood. Ticks. Here are a few different types of ticks in Minnesota and a few tips on how you can help prevent tick bites.
More From Sasquatch 107.7 - The Rock of Rochester