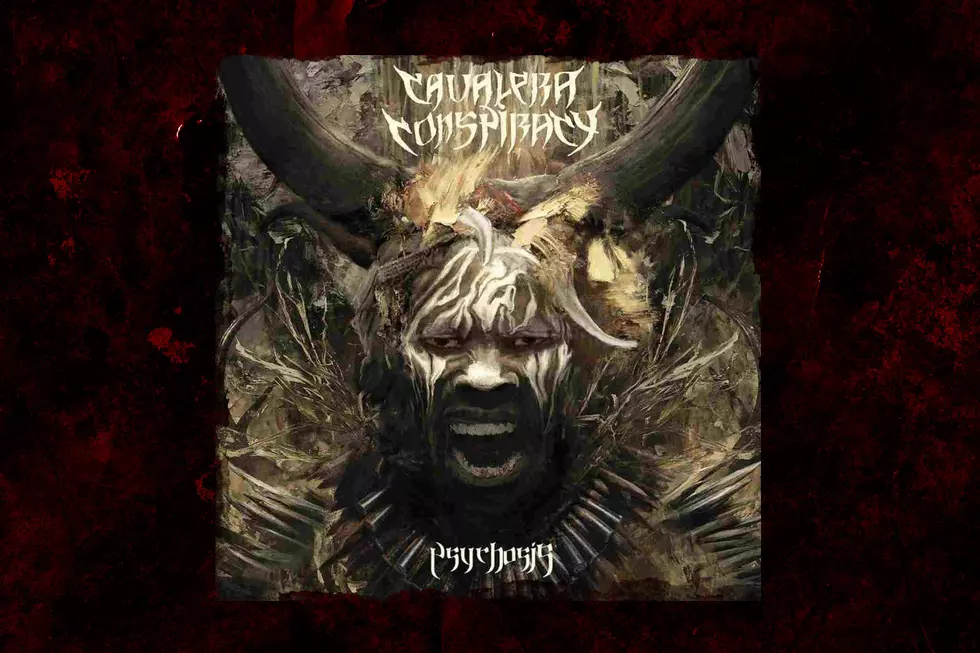 Cavalera Conspiracy Deliver Adrenaline-Fueled Heaviness With 'Psychosis' – Album Review
Napalm Records
2016 was the first time in several years that didn't see the release of a Max Cavalera project. There were Soulfly albums in 2010, 2012, 2013 and 2015; Cavalera Conspiracy albums in 2011 and 2014 along with Killer Be Killed's debut in 2014. But in 2017, Max is back with brother Igor and guitarist Marc Rizzo for Psychosis, Cavalera Conspiracy's fourth album.
The disc rockets out of the gate with "Insane," a blast of thrash metal goodness with thundering drums from Igor, shredding guitars and Max's unmistakable vocal style. The adrenaline-fueled tempos continue with "Terror Tactics," which pumps the brakes about halfway through for an ominous instrumental interlude and continues the deliberate pace to the end.
In addition to old school thrash, Cavalera Conspiracy also incorporate death, groove and even black metal elements. The groove factor is high on "Impalement Execution" while "Crom" is more epic in nature with an atmospheric beginning that builds to all out shred mode before moderating.
Industrial music legend Justin Broadrick (Godflesh, Jesu) guests on "Hellfire," and the track has a mechanical, industrial vibe. Heavy guitar riffs bounce off electronic beats that are sometimes dancy and other times dense and chaotic.
Things take a different turn with the instrumental title track, which is the second to last song. A tribal beginning shifts to a more cinematic middle section before a big finish. It may have been better served more toward the middle of the disc to act as a respite amongst the brutality.
The album closes with "Excruciating," the disc's most epic track (clocking in at just over six minutes), which has some of Psychosis' catchiest riffs and shifts tempos from galloping thrash to deliberate groove and back again before devolving into static, spoken word and an ending that's more of a whimper than a bang.
Psychosis is an extremely streamlined album, clocking in at just 41 minutes, which is actually a bit longer than their last couple of releases. They've pared off nearly every inch of fat and filler (except for the last couple minutes of the album), leaving straightforward and focused slabs of grade A metal.
On the production side, the band worked with Arthur Rizk this time around. While not a household name (yet), he has helmed some excellent albums from groups such as Power Trip, Code Orange and Inquisition. With Sepultura as one of his biggest production influences, this combination fits like a glove. With a huge drum sound and balance of old school and modern styles, Rizk nails it.
Psychosis delivers the goods that Cavalera Conspiracy fans expect with a new twist or two, and probably their strongest and most consistent collection of songs yet.
Max Cavalera Plays 'Wikipedia: Fact or Fiction?'
Max Cavalera Raves About His Heavy Metal Wife + Kids
More From Sasquatch 107.7 - The Rock of Rochester