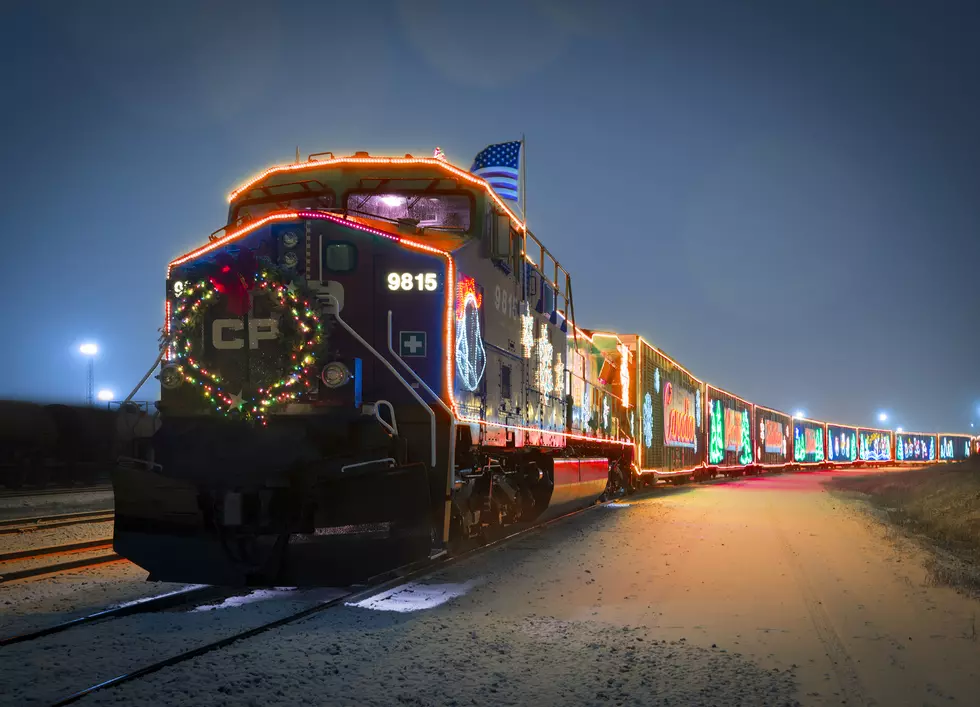 The Only Place To See The Canadian Pacific Holiday Train in 2021
Kristopher Grunert
The Candian Pacific Holiday Train started chugging around Canada and the United States back in 1999 with the goal of spreading holiday cheer and raising funds for local food banks. Keith Creel, the President and Cheif Executive Officer for Canadian Pacific, said, "The spirit of the Holiday Train is about giving generously and inspiring those around us to give as well."
The train has certainly inspired donations at each of its stops. Since 1999 Canadian Pacific has raised close to $20-million dollars and collected nearly 5-million pounds of food.
Last year the train didn't travel from city to city because of the COVID-19 pandemic. Instead, organizers hosted a virtual event that featured several musical acts.
I was hoping things would return to normal this year because I really wanted to take my kids. I have a 5-year-old girl and a 7-year-old boy who have never seen the train. They love everything about Christmas so I know they're going to freak out when they finally get to see it in person.
Unfortunately, that won't be this year. The only place to see the Canadian Pacific Holiday Train in 2021 is going to be online. Earlier this month organizers made the decision to keep the train off the tracks and hold another virtual event this year. Additional details on how and when to watch the virtual program will be posted here in the coming weeks.
While we are disappointed we again cannot bring the Holiday Train to communities, we are honored to run a virtual program and continue to support communities and food banks across our network as they work to address food insecurity in North America." - Keith Creel, President and Cheif Executive Officer for Canadian Pacific.
Top spots in Rochester with amazing customer service!
Not sure if this is a priority for you but the majority of people like to see a little bit of R-E-S-P-E-C-T when they are buying things from a business. It could be ordering food at a restaurant, buying clothes at a store, or where you are filling up your gas tank for your car. Any place you spend money should have stellar customer service. If you've had a run of bad customer service lately, try going to one of these places in Rochester that were recommended by hundreds of people in town.
More From Sasquatch 107.7 - The Rock of Rochester