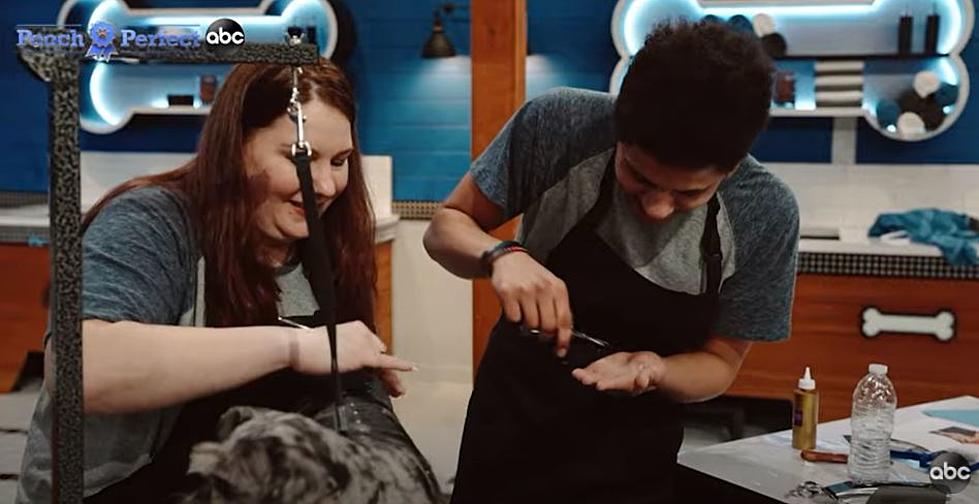 Austin, Minnesota Man Appears on New National TV Show
ABC via YouTube
Tuesday night was the premiere of a new national TV show on ABC called 'Pooch Perfect'. It's a pet grooming competition that features some of the best pet groomers from across the country, and there's an Austin, Minnesota man that will be on the show!
His name is Jordan Jones and he is a pet groomer at Pet Supplies Plus in Austin, according to ABC 6. He'll be competing on the show alongside his mom, Deb Compton, who works at a groomer also at a Pet Supplies Plus but in Madison, Wisconsin. Jordan will serve as her assistant, sidekick, whatever you want to call it, on the show.
Deb was actually contacted by the show to compete. After all, she has won quite a few awards for her grooming talents, so no surprise she was invited onto the show. Deb was talking to ABC 6 about how she got into grooming and she said, "'I have an art background and I love animals, so it was like a marriage. And then he was born into it and he started to take an interest.'"
ABC's description of the show says that in the competition "10 of the best pet stylists in the country" compete against each other in themed challenges. One of them I've heard about is turning the dog into another animal.
So how does the competition work? TV Insider says,
Each week, one team earns immunity from elimination in the Immunity Puppertunity challenge. The remaining teams face off in grooming transformations in the Ultimutt Challenge showdown.
The winner will be awarded $100,000 and the Pooch Perfect trophy.
If you've seen the 'Pooch Perfect' commercials you know Rebel Wilson is the host. The three judges are "TV personality Lisa Vanderpump, dog groomer Jorge Bendersky, and veterinarian Dr. Callie Harris."
'Pooch Perfect' is on ABC Tuesdays at 7 PM! Check out the trailer from ABC's YouTube channel.
Want to find out about more Minnesotans who have been on national TV? Keep scrolling to the people from Minnesota, Iowa, and Wisconsin who have competed on MasterChef!
9 Times People from Minnesota, Iowa, and Wisconsin Were Featured on MasterChef
How many MasterChef contestants are from our neck of the woods: Minnesota, Wisconsin, and Iowa? There are actually 9 former contestants from one of those three states! Below you'll find those contestants, where they're from, and what season they were on.
More From Sasquatch 107.7 - The Rock of Rochester