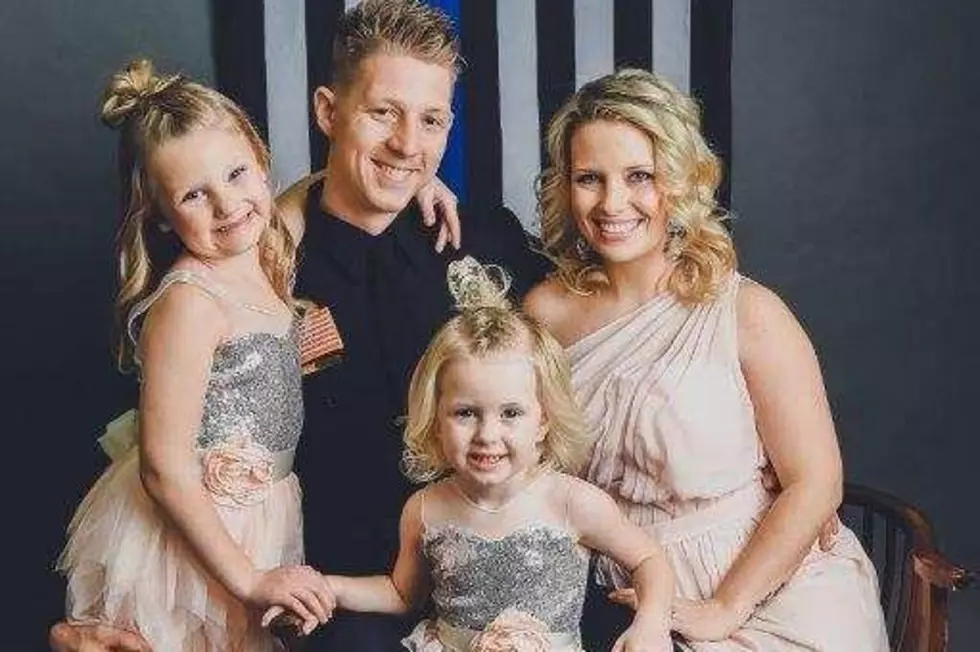 Arik Matson + Family Receiving Check and New Accessible Vehicle
Photo From Arik Matson's Go Fund Me Page
Enter your number to get our free mobile app
We all know the story of Arik Matson, the Waseca Police Officer who was shot and critically wounded in the line of duty in January of this year. We have been following his story all year long, including when he was able to come home recently, which was an exciting day! Now, according to a press release, the Minnesota Police and Peace Officers Association (MPPOA) will be presenting Arik and his family with a check of funds raised to help them financially and also a new accessible vehicle. Arik is a member of MPPOA.
MPPOA launched a GoFundMe campaign last month to help raise money to get Arik and his family an accessible vehicle. It needed to fit Arik's wheelchair and also the whole family (his wife and two children). The accessible vehicle would make it much easier for him to get to and from his many medical appointments.
MPPOA ended up partnering with Dave Syverson Ford Lincoln in Albert Lea and they were able to get the perfect accessible vehicle for the Matson family. The rest of the funds that were raised on the GoFundMe will be given to the family as a check to help out with other expenses.
The check and vehicle will be presented to Arik and his family tomorrow afternoon in Albert Lea at Dave Syverson Ford Lincoln. The GoFundMe campaign raised an amazing $65,957.
READ MORE: Here are 10 ways to help others who are struggling right now
More From Sasquatch 107.7 - The Rock of Rochester