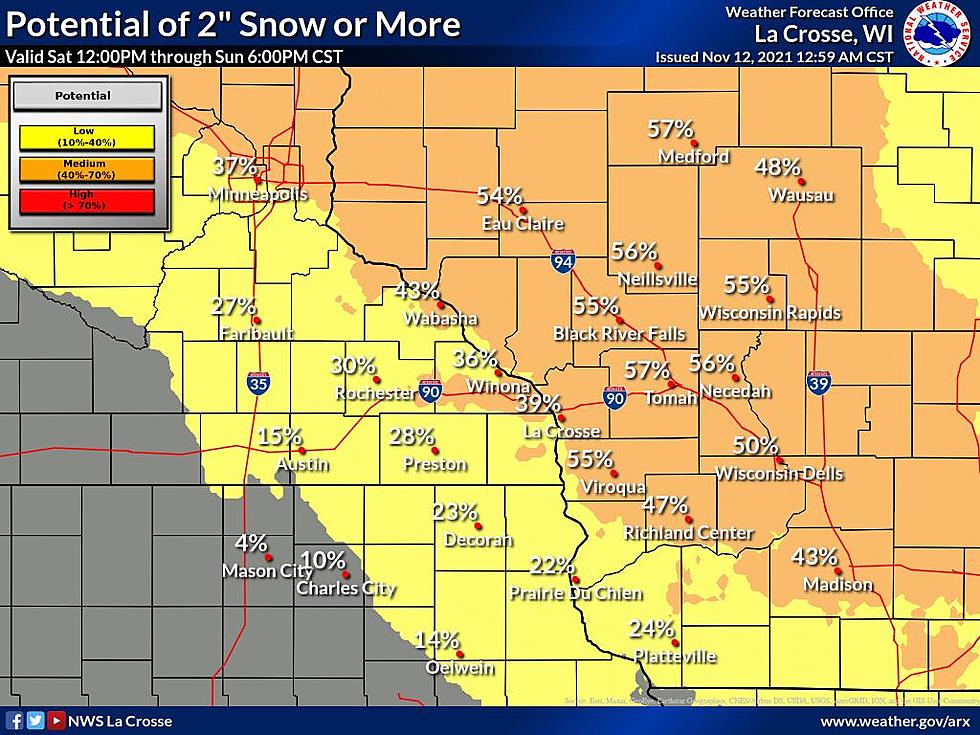 Another Round of Snow This Weekend in Rochester, Will You Need Your Shovel?
NWS - LaCrosse
The National Weather Service out of LaCrosse, Wisconsin, says another round of snow is likely this weekend and...it could stick around. What are the chances? Let's get into it.
Accumulating snow looks likely Saturday night and early Sunday and this will probably cause slick roads. Stay up on the latest forecast if traveling Saturday night. (NWS-Lacrosse)
They're saying we can expect the snow to linger this evening (Friday the 12th) in and around Rochester, with only some roads expected to become partially snow-covered. That means slippery spots, and the wind'll make it hard to see where you're going.
What's the Snow Forecast On Saturday?
Snow is expected Saturday night into early Sunday morning. A few inches of accumulation are possible, and roads will likely become snow-covered and slippery. Motorists should be prepared to exercise their winter driving skills. (NWS)
Here's the plan...
When: Saturday Night into Sunday, November 13 and 14
Where: The entire listening area, though a better chance of 4 inches of snow in Wisconsin.
What: Roads will likely become snow-covered and slippery. Visibility will be cut down. This means travel will be impacted.
Action for you to take: Slow down! Anticipate slippery travel and allow extra time to get where you're going. If you arrive early, yay! Maybe it's a first (it would be for me). 😀
As always, if you have a comment, complaint, or concern about something I wrote here, please let me know: james.rabe@townsquaremedia.com
Listen On-Demand with the Y105FM app, and on the following podcast platforms: Apple Podcasts | Google Podcasts | Spotify
20 of Rochester, Minnesota's Winter Parking Rules - The Biggies
Every year there is a lot of confusion about what the winter parking rules are, why they are, and how to follow them. You'll be surprised at some of the questions the city gets asked, but this is 985 from the
City of Rochester's FAQ
, so it's true as true can be.
More From Sasquatch 107.7 - The Rock of Rochester