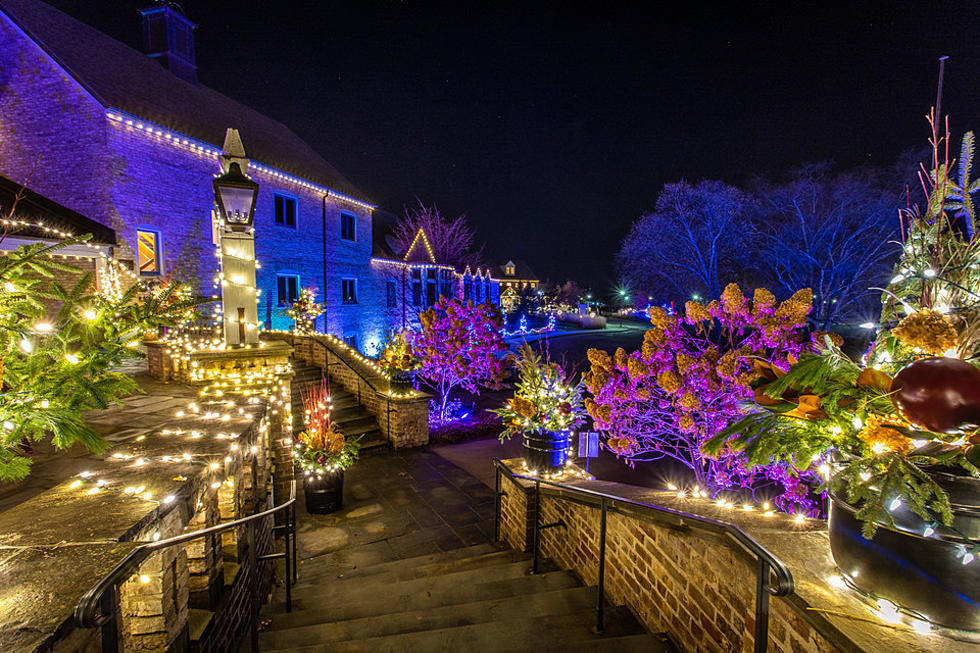 Amazing Minnesota Holiday Light Show Just 90 Minutes From Rochester
Jason Boudreau-Landis/Minnesota Landscape Arborteum via Instagram
Tickets went on sale this week for one of the most festive holiday light shows in Minnesota, and it's just 90 minutes from Rochester!
If you're looking for an incredible holiday light display to put you in the Christmas spirit,  you can't beat Winter Lights at the Minnesota Landscape Arboretum. (In case you weren't aware-- as I wasn't-- the Minnesota Landscape Arboretum serves as a research center and extension of the University of Minnesota's College of Food, Agricultural and Natural Resource Sciences.)
And its big light display, Winter Lights, is returning as a walking tour for the 2021 holiday season (after having been a drive-thru event in 2020.)
Actually, that's incorrect.
Winter Lights isn't just a single holiday light display, it's actually 16 different holiday light displays which you can walk through as you sip hot chocolate or apple cider and get your fa-la-la-la-la on! Here's how the Arboretum describes the Winter Lights 2021:
Get outside and enjoy the crisp, fresh air of a winter evening as you experience 16 outdoor light displays, featuring flowers, nature and winter fun, on an accessible, stroller-friendly walk that's just over a half-mile. Warm-up midway through the walking tour at a bonfire and roast marshmallows over the fire -- s'mores packages will be for sale. Artist Jennifer Hedberg's luminescent ice sculptures will also be part of the display. Embrace all that a Minnesota winter has to offer!
Winter Lights is set to open for the 2021 holiday season on Thursday, November 18th and will run through January 2nd, 2022. (Specifically, November 19-24, 26-28;
December 3-5, 10-12, 17-23, 26-30; and January 1-2.) Tickets cost $15 (they're free for kids 15 and under) go on sale Friday, November 5th. (Unless you're already an Arboretum member, then they're already on sale.)
The Minnesota Landscape Arboretum is located in Chaska, in the Twin Cities west metro, about 97 minutes (about an hour and a half) northwest of Rochester. You can get more info (and tickets) HERE.
Listen to Curt St. John in the Morning
weekdays from 6 to 10 a.m. on Quick Country 96.5
Minnesota's Breathtaking Frozen Attraction Is 1 of Only 6 In All of North America
The Ice Castles are returning to Minnesota in 2022. Your family will love exploring this frozen attraction which is located just north of St. Paul. The attraction has a new location this year. Read about that, find out how to get tickets, and learn about the COVID safety protocols below.
More From Sasquatch 107.7 - The Rock of Rochester