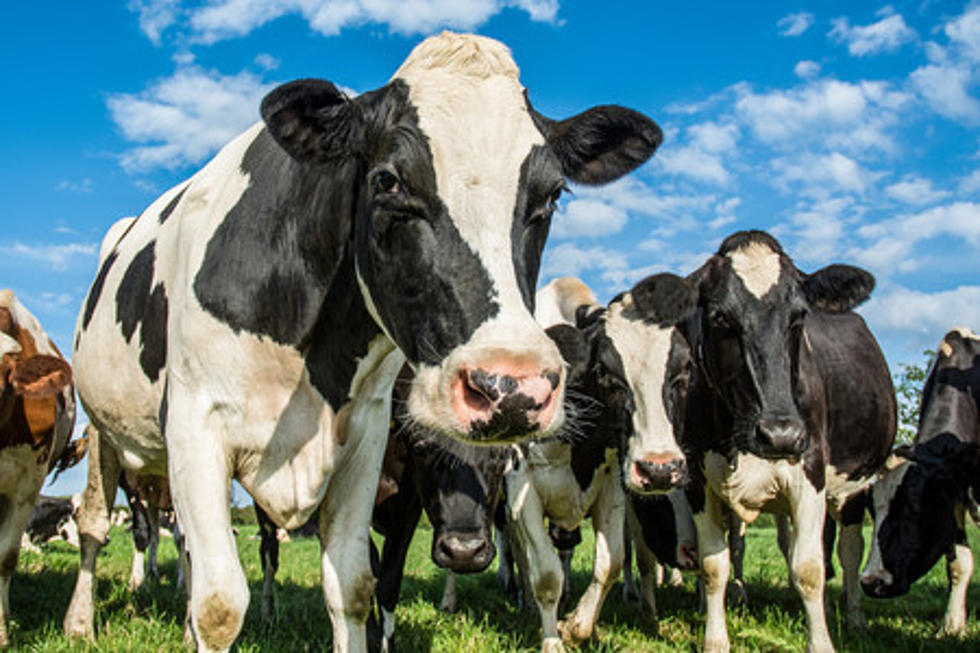 Actual Spotted Cows Invade Spotted Cow Brewery in Wisconsin
ThinkStock
Spotted Cow is a fabulous beer you can only get in Wisconsin, and the brewery where it's brewed was just visited by an actual herd of cows.
Minnesota is a hot-spot for some of the best craft beers in the country. Here in Rochester alone, there are some incredible beers being brewed by great breweries like Little Thistle Beer, Thesis Beer Project, LTS Brewery, Grand Rounds Brew Pub, Forager, and Kinney Creek.
But my home state of Wisconsin has long been known for its beer production-- and consumption! Heck, Wisconsin's major league baseball team is called the Brewers, right? And New Glarus Brewery, located in Wisconsin about 20 miles southwest of Madison, has been a producing some great beers for nearly two decades now.
And one of their most popular beers is one called Spotted Cow. It's only available in Wisconsin (in fact, remember when THIS Minnesota bar got in trouble for selling Spotted Cow illegally here in the Land of 10,000 Lakes?), and its name is a nod to the many dairy cows that dot the landscape, thanks to the dairy industry, which, of course, is huge in Wisconsin.
But Spotted Cow just got even more authentic over the weekend, when a herd of actual spotted cows invaded the New Glarus Brewery. Well, they didn't so much invade the brewery as they just ended up there, after they escaped their enclosure at a nearby farm.
This Milwaukee Journal-Sentinel story says New Glarus Brewery COO, Drew Cochrane, noted there wasn't too much damage caused by the 16 Holstein cows who hung out at the brewery while on the lam from their home. "There were no damages. They ate a bunch of our grass," Cochrane said in the story. "We had a little cleaning up to do after they left, it's fair to say."
The herd was eventually corralled and returned to their owner. But, yeah, when they call a beer Spotted Cow down in New Glarus, Wisconsin, they MEAN it!
More From Sasquatch 107.7 - The Rock of Rochester