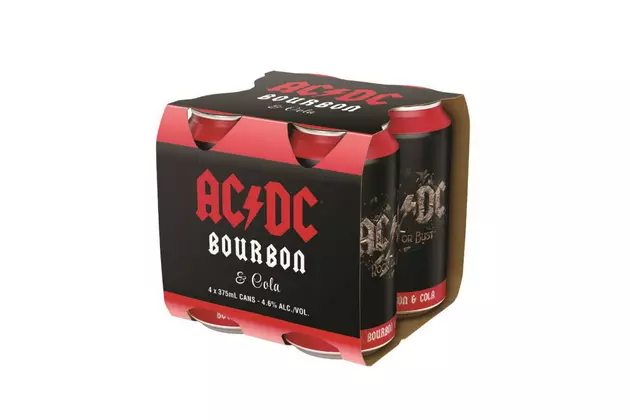 AC/DC Launch New Bourbon and Cola Drink, 'Let There Be Rock' Fund for Australian Musicians
Boab Tree Estate Vineyards
AC/DC fans can now show their support by purchasing the band's new branded bourbon and cola beverage — and help unsigned Australian artists in the bargain.
The new drink, suitably titled AC/DC Bourbon & Cola, currently comes in limited-edition cans emblazoned with the artwork from the group's Rock or Bust LP, with plans for future batches to use covers from earlier releases. A portion of the proceeds from sales has been earmarked for the band's new Let There Be Rock Fund, part of a "multi-platform initiative" dedicated to helping Australian musicians.
As Vintage Vinyl News points out, the details surrounding the fund are hazy at best — the band hasn't stated how much of those profits are being put toward Let There Be Rock, or how exactly it'll help the artists in question. We do know, however, that one of the platforms in the initiative is a competition that "invites up and coming Australian music talent to cover their favourite AC/DC song in any genre or style they so choose and go in the draw to win some incredible prizes and once-in-a-lifetime industry experiences."
You can read more details regarding the contest and see shots from an AC/DC Bourbon & Cola social media campaign dubbed #ShowUsURCans, which asks drinkers to upload photos of themselves posing with their (literal) cans.
AC/DC's venture into mixed drinks arrives on the heels of a successful rollout for their official beer — which itself came after a band-branded energy drink and wine. The group's Rock or Bust Tour kicked off a North American leg in early February, and is currently scheduled to return to Europe in May.
AC/DC Albums Ranked Worst to Best
More From Sasquatch 107.7 - The Rock of Rochester