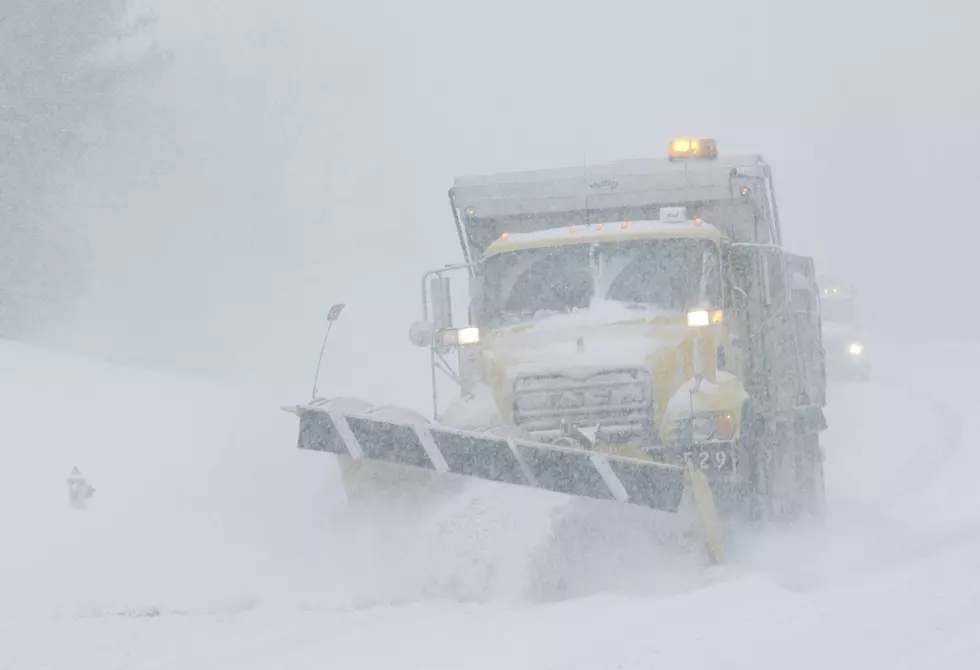 3 – 5 Inches of Snow for Rochester Thursday with Dangerous Wind
William Thomas Cain
Enter your number to get our free mobile app
With a winter storm watch starting tomorrow morning, anywhere from one to almost ten inches of snow is predicted by the National Weather Service - LaCrosse for Southeastern Minnesota, Northern Iowa, and Western Wisconsin. Rochester is forecast to get three to five inches of snow.
Then there's the wind to talk about.
Depending on how much snow falls Thursday, things could get kinda nasty with wind gusts of 30 to 40 mph expected in the afternoon and evening. Whiteout conditions are possible west and south of La Crosse...and a Blizzard Warning may be needed as we evaluate further. (NWS - LaCrosse)
When will it all start? Late tonight expect rain, snow, sleet or freezing rain. Could be an icy morning, but that depends on how cold it gets (Rochester's forecast low tonight is 28) and how much pre-treatment happens. Either way, be ready for it to take more time to get to work Thursday.
We have a Winter Storm Watch for Thursday (thru Friday at 6AM currently).
The wintry mix will change over to all snow Thursday morning with the snow continuing into Thursday evening. The period of heaviest snow is expected Thursday afternoon. Storm totals of 2 to 6 inches will be possible. Winds will gust as high as 40 mph Thursday afternoon and night creating blowing and drifting snow with blizzard conditions possible.  (NWS LaCrosse)
Then it gets SUPER cold...Friday night thru Monday lows below zero or just above.
As always, if you have a comment, complaint, or concern about something I wrote here, please let me know: james.rabe@townsquaremedia.com
Listen to James Rabe and Jessica Williams Weekday from 6 - 10 AM on Y-105 FM
Do we live in the coldest city? Not by a long shot. Check these fridgid-villes out!
BRRRR: The 15 Coldest Cities in America
More From Sasquatch 107.7 - The Rock of Rochester