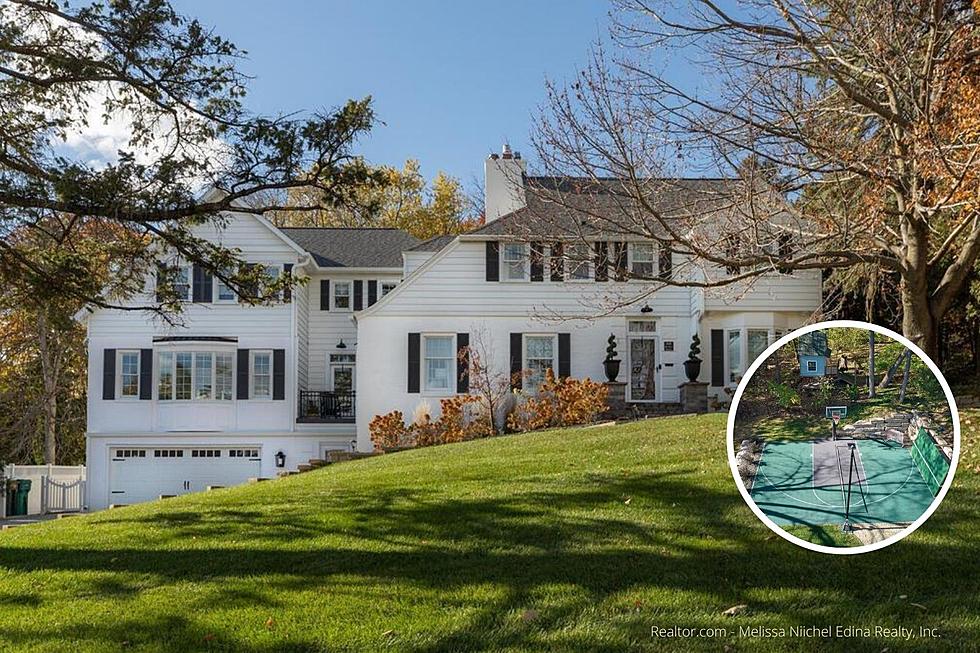 $2.3 Million Could Buy You This Amazing Pill Hill House in Rochester! (PHOTOS)
Realtor.com - Melissa Niichel. Edina Realty, Inc. - Rochester
Have you ever driven around the "fancy" neighborhoods in Rochester, Minnesota and wondered what the houses look like inside?  I drive around Pill Hill quite a bit and there are several homes that I'd love to pretend that I live in for at least a day.  If I'm honest, I basically just drive around and drool.  Many of the houses in this neighborhood are multi-million dollar homes including the one below that just went on the market for $2.3 Million!  I started drooling when I saw the closets and kitchen...and you might too.
Check Out What $2.3 Million Can Buy You in Rochester, Minnesota (Hint - it has a tennis court!)
You may not be able to afford it but I highly suggest adding this Rochester, Minnesota house to your wish list! It just went on the market and had a huge 2,600 addition designed that has helped bring the square footage of this home to 5,926. It features 6 bedrooms, 8 bathrooms, and has a kitchen that will make your jaw drop! Basketball court, tennis court, and a whole bunch of fireplaces make this home in Pill Hill one of the most desirable places to live.
You can see the full listing for 835 8th Ave SW by Melissa Niichel at Edina Realty, Inc.
here.
Here's another million-dollar house that was recently on the market in Pill Hill!
I call this house the "White House" of Rochester.  I would never be able to afford it and technically there is now an offer on it BUT it is still fun to look at photos and dream a bit.  If you've ever wondered what the "White House" looks like, just scroll below!
Million Dollar Mansion Located in Rochester's Pill Hill Neighborhood
The house below is located at 930 8th St SW in Rochester, Minnesota, It is described as one of the "most sought after" properties in town, but has been on the market for over 80 days, so maybe the price is just a little too high for potential buyers. The home was constructed in 1922 and is listed for more than $2-million.
What neighborhood is your favorite in Rochester, Minnesota?
If you could move anywhere in Rochester, Minnesota, what neighborhood would be your first pick?  I'd love to hear what your favorite one is.  Let me know over on my Facebook page - Jessica On The Radio!
Let's talk money...and the most expensive home in Rochester's most expensive neighborhood
And because I want to drool some more, I did some searching and found some photos of the most expensive home in Rochester's most expensive neighborhood.  It's not built yet but it is a modern design that is spectacular!  See it for yourself below.
This is the Most Expensive Home for Sale in Rochester's Richest Neighborhood
Based on
data from Neighborhood Scout
, we were able to figure out
Rochester's richest neighborhood
, which is 40th St SW / Bamber Valley Rd SW. After a search on Zillow, I found plenty of expensive homes for sale in that area. Full disclosure,
this home
we're going to look at isn't technically the most expensive, it's the third most expensive. However, it's the most expensive home in the neighborhood that's currently standing, the other two haven't even been built yet.
More From Sasquatch 107.7 - The Rock of Rochester