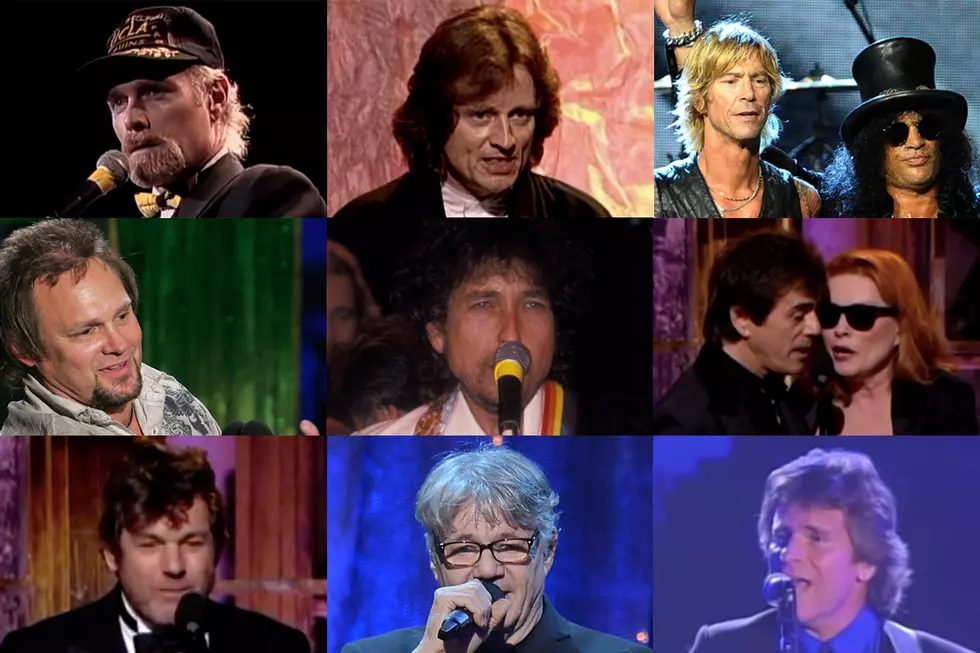 17 Most Awkward Rock Hall of Fame Moments
Rock & Roll Hall of Fame / Getty Images / WireImage
Throughout its history, the annual Rock & Roll Hall of Fame induction ceremony has provided its share of emotional reunions, hysterical speeches and dazzling performances. But there's also a flip side to this featuring some of the most awkward moments you'll ever see onstage.
But at least they attended the ceremony. There have been plenty of no-shows over the years too. Like the months of headlines surrounding Guns N' Roses' 2012 induction that resulted in Axl Rose skipping the evening, and Mark Knopfler's refusal to attend the ceremony that meant no  performances to honor Dire Straits in 2018.
Others used their inductions as an opportunity to express longstanding issues with the Rock Hall. Jann Wenner once read a profanity-filled letter criticizing the organization on behalf of the Sex Pistols; meanwhile, Steve Miller lashed into the institution during the ceremony and for nearly two months afterward.
And then you have the speeches that nobody could make sense of, such as Mike Love famously looking to settle heretofore-unknown scores during the Beach Boys' induction, and Phil Spector rambling on for 20 minutes. You can check them all out below.
More From Sasquatch 107.7 - The Rock of Rochester