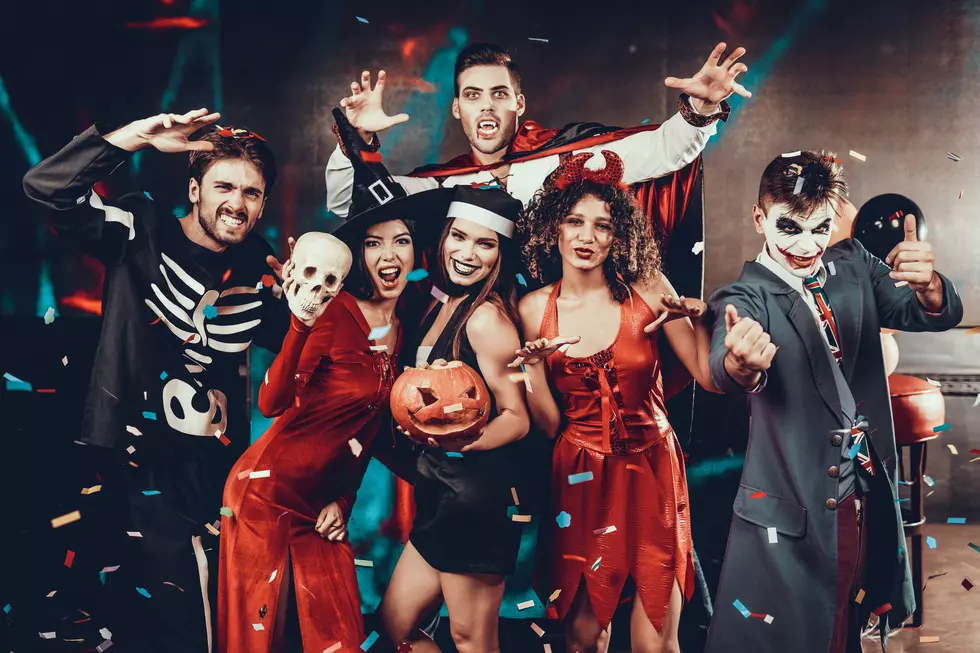 10 Hard-To-Beat Halloween Costumes for Rochester On Tap's Costume Contest
vadimguzhva GettyStock
I'm not sure about you but I'm still on the fence about what to be for Halloween! And this is kind of an issue because Rochester, MN's first Halloween costume contest is coming up on October 15th.
We are talking about the one and only Rochester On Tap costume contest. In case you aren't familiar with Rochester On Tap, it's a huge craft beer expo that will be at the Mayo Civic Center on October 15th. There will be around 100 beers to try as well as hard ciders and hard seltzers too.
As for the costume contest, show up in your best Halloween costume and you could win $500 thanks to Rochester Smoke Shop and Minnesota Fire Hemp plus an overnight stay at the Intercontinental MSP Hotel up in the Twin Cities. Yeah, a pretty sweet prize! That's why I wanted to get the ball rolling on your Halloween costume by putting together this list of ideas. These are costumes that I think would be hard to beat at the Rochester On Tap costume contest.
Disclaimer: I don't have the final say on the winner of the contest, so if you dress up in one of these costumes and you don't win, don't hate me!
Halloween Costume Ideas for Rochester On Tap
Yzma and Kronk
Everyone loves The Emperor's New Groove and I think we can all agree that the dynamic duo of Yzma and Kronk are just hilarious. Bonus points if you can figure out a way to make the little tent that Kronk carries Yzma in.
Another great show from a millennial's childhood. And a super easy costume idea, just find a white lab coat, an orange wig (or dye your hair orange), purple gloves, and thick-rimmed glasses.
Sir Can-a-Lot
Last year's winner dressed up as Mr. Peanut and she looked awesome. So I thought that if someone gave their all into a Sir Can-a-Lot costume that it would be pretty hard to beat. Side note, I definitely thought his name was Sir Spamalot but I guess I was wrong.
Clue
Clue is such a classic, and if you have a group of friends coming to Rochester On Tap this is an awesome idea.
Army Men
This costume idea brings me back to my childhood, they also remind me of Toy Story, and it's just such an impressive-looking costume! It's not too hard to put together and also seems pretty comfortable to wear.
**DO NOT bring weapons, fake or not, to Rochester On Tap. Instead you could bring a green walkie-talkie or do finger guns for pictures.
The Internet Explorer
When I came across this idea online I laughed out loud. Such a creative idea and another that's pretty easy to put together. Basically dress up as Indiana Jones, hang a picture of the Internet Explorer around your neck and you're good!
Shark Boy and Lava Girl
Who else loved Shark Boy and Lava Girl? Show up in this costume with your significant other and you'll impress me at the very least.
Hocus Pocus
I've said on the show before that I think a lot of people will dress up as the Sanderson sisters this year. But if you're able to put together a stellar costume, I think you could easily win over the voters of the contest.
Kim Possible
Kim Possible is such an iconic Cartoon Network character and, once again, an easy costume to put together! If you have significant other they could dress up as Ron.
Mario Cart
Dress up as your favorite Mario character, cut and paint a cardboard box to look like a racing cart, and you're off! Obviously, you'll need to do a race at some point in the day.
And do get you even more excited, keep scrolling for all of the breweries that will be at Rochester On Tap this year!
Full List of Breweries at Rochester on Tap 2022
This year's Rochester on Tap is coming up on October 15th at the Mayo Civic Center. Take a look at all of the breweries that you'll be able to sample from at the fun event. And don't forget about the costume contest!
More From Sasquatch 107.7 - The Rock of Rochester