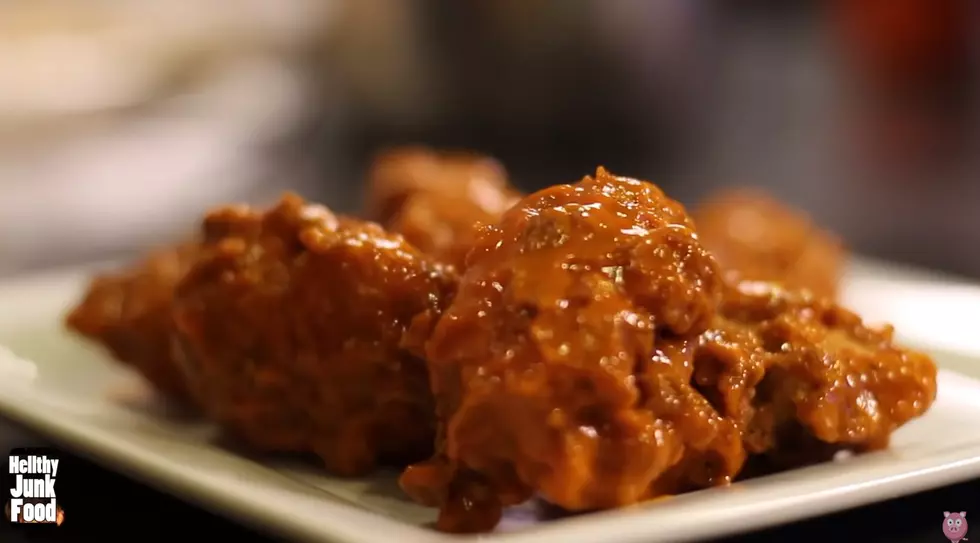 Rochester Restaurant: 25 Cent Boneless "Wings" Are Back!
CREDIT: HellthyJunkFood
Click for link
First, and foremost, no, they're not wings. They're chicken cut up and deep fried and good, but c'mon, they're not wings. Wings have bones and dark meat. Maybe call 'em "Wing Wanna Bee's?"
Actually, Wing Wanna Bee's would be perfect because that's where you can get 'em for 25 cents a 'wing.' That's right, they're back, for a limited time, with your choice of three sauces. Classic Buffalo, Honey BBQ, or Sweet Asian Chile sauce. Dine in only, of course. AND, note the small print, please...
Celery and dipping sauce available for an additional cost. While supplies last.
Y'gotta pay for the celery, Applebee's? Cheapness.
Oh, that reminds me of my favorite Applebee's joke.
Want to stay home and make 'em? These aren't Applebee's stye, but they are boneless and they are chicken.
Listen to James Rabe 6a to 9a on Y-105 FM
More From Sasquatch 107.7 - The Rock of Rochester