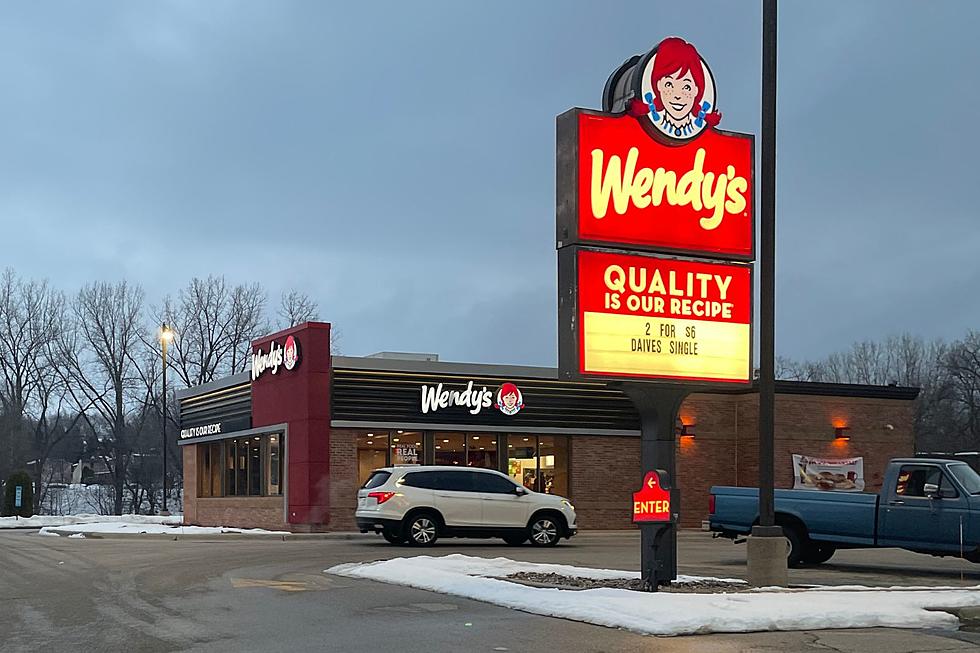 Popular Menu Item At Minnesota Restaurant Getting Canned
Jessica Williams/TSM
A rumor showed up on social media about a popular menu item sold at Wendy's restaurants in Minnesota and throughout the United States.
Popular Menu Item Sold at Wendy's Is Getting Canned and Will Be For Sale at Grocery Stores
I grew up with a Wendy's in my hometown in Iowa but one item on the menu that I've never had is the chili.   The Frosty is just more of my thing but I know people all over love the chili that has been on the Wendy's menu since 1969.
If you love Wendy's chili, a bit of good news just showed up on Instagram.
Wendy's Chili is Coming to Grocery Stores!

Conagra Foods announced at this year's CAGNY Conference that this year will see @wendys chili in grocery stores near you.

What do you think of being able to have Wendy's chili anytime you want at home?
Not only is the news spreading on social media but the chili is now on Instacart.
"Enjoy the classic taste of Wendy's Chili from the comfort of your own home with this perfectly spiced canned chili. Packed with beef, chili beans and lots of flavor, this hearty meal is both delicious and satisfying! If you like to keep tasty, prepared foods on hand, then this is the chili for you. It's easy to store and prepare, making this microwave meal a great option for dinners, lunches and more. Simply heat in the microwave or on the stove and enjoy a comforting bowl of this classic meal. Plus, there are 29 g of protein per can! Pick up a can of Wendy's Chili today." - Instacart
See the full Instacart listing here.
READ MORE:  Markdowns have started at popular craft store in Rochester
13 Foods That Will Be Hard to Find in the U.S. in 2023
I'll never forget walking through the grocery store in April 2020 and seeing shelves completely empty. Thankfully, we aren't seeing shortages to the magnitude that we did in 2020 but the experts at
The Daily Meal
are anticipating 13 food items that might be hard to find in 2023.