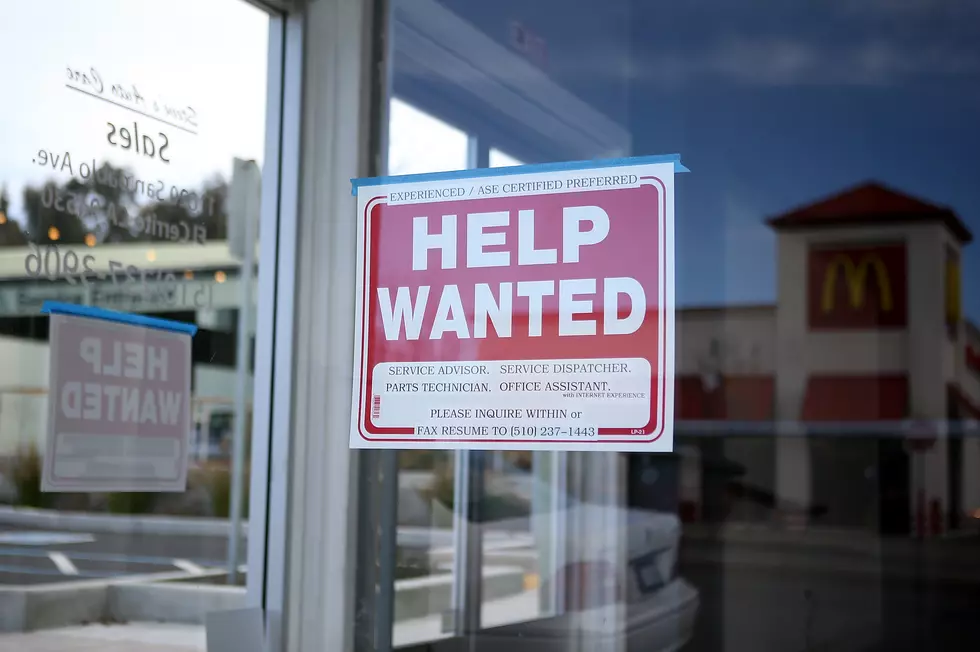 Rochester Jobless Rate is the Highest in Over a Year
Getty Images
Rochester, MN (KROC-AM News) - The unemployment rate for the Rochester area edged higher in February due to growth in the size of the local labor force combined with a tiny decline in the number of jobs.
The latest jobs data from the Minnesota Department of Employment and Economic Development shows the jobless rate for Olmsted County rose a tenth of a percentage point from January to 2.6%. It was the city's highest unemployment rate since January of last year. The jobless rate from February of last year was 2.1%.
The state data shows the size of the labor force and Olmsted County grew by more than 100 to 91,545, while total employment was down by six positions and stands at 89,148. A year ago, overall employment was up to 90,275 and the labor force exceeded 92,170.
Across southeastern Minnesota, every county reported higher unemployment rates in February. Olmsted County continued to report the lowest jobless rate in the region, while the highest rate was found in Fillmore County at 4.5%. Fillmore and Freeborn Counties were tied last month for the largest month-to-month increase at 3 percentage points.
See 20 Ways America Has Changed Since 9/11
For those of us who lived through 9/11, the day's events will forever be emblazoned on our consciousnesses, a terrible tragedy we can't, and won't, forget. Now, two decades on,
Stacker
reflects back on the events of 9/11 and many of the ways the world has changed since then. Using information from news reports, government sources, and research centers, this is a list of 20 aspects of American life that were forever altered by the events of that day. From language to air travel to our handling of immigration and foreign policy, read on to see just how much life in the United States was affected by 9/11.