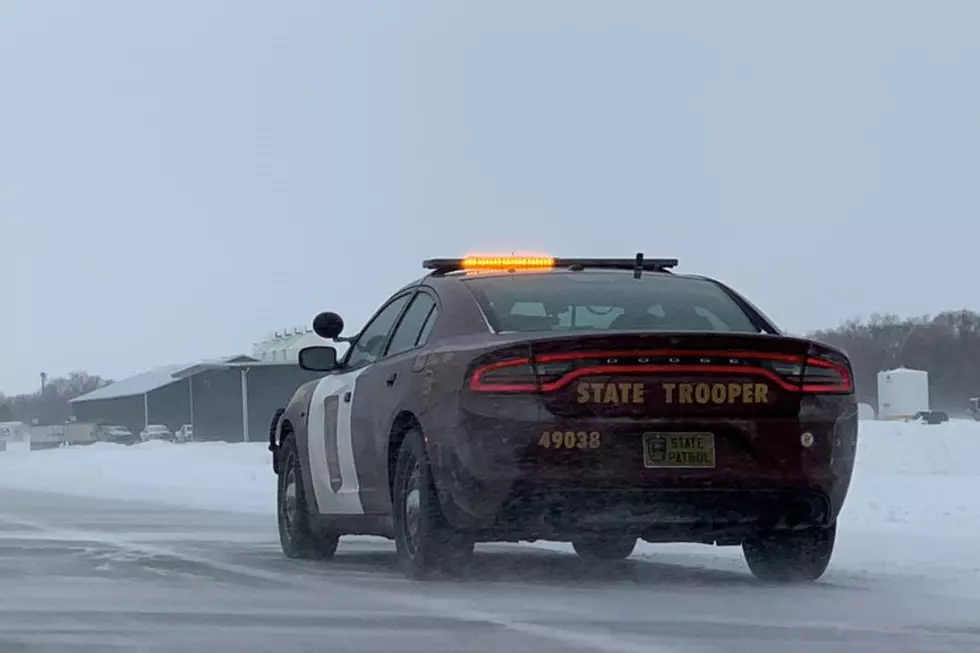 Two Injury Crashes Reported Along Hwy. 63 North of Rochester
Minnesota State Patrol photo
Zumbro Falls, MN (KROC-AM News)- Hwy. 63 north of Rochester was briefly closed after a sedan struck a stalled semi Wednesday morning. 
The State Patrol says the sedan, driven by 78-year-old Steven Stellmaker of Zumbro Falls, was traveling on Hwy. 63 south of Zumbro Falls when it collided with the stalled semi in the traffic lane shortly after 6 a.m. The highway was described as icy at the time of the crash. 
Stellmaker was taken to Mayo Clinic for treatment of non-life-threatening injuries. The truck driver, identified as 62-year-old Charles Ryan of Lake City, was not hurt. 
Troopers say Stellmaker was not buckled at the time of the collision. The Wabasha County Sheriff's Office and Zumbro Falls Fire Department responded to the crash. 
The second crash along Hwy. 63 occurred in southern Wabasha County. State troopers say a 54-year-old Rochester man was operating a Chevy Tahoe that entered the ditch and rolled shortly after 7 a.m.
The State Patrol plans to release the woman's name and condition at a later time. The crash was described as an injury accident. The crashes on Hwy. 63 were among over 100 injury crashes reported on Minnesota roads Wednesday morning.
9 Strange Ghost Towns Within 100 Miles of Rochester, Minnesota
Ghost towns are interesting to learn about and there are many around Minnesota. But here are 9 ghost towns that are all within 100 miles of Rochester, Minnesota. Most of them are actually within an hour.
More From Sasquatch 107.7 - The Rock of Rochester