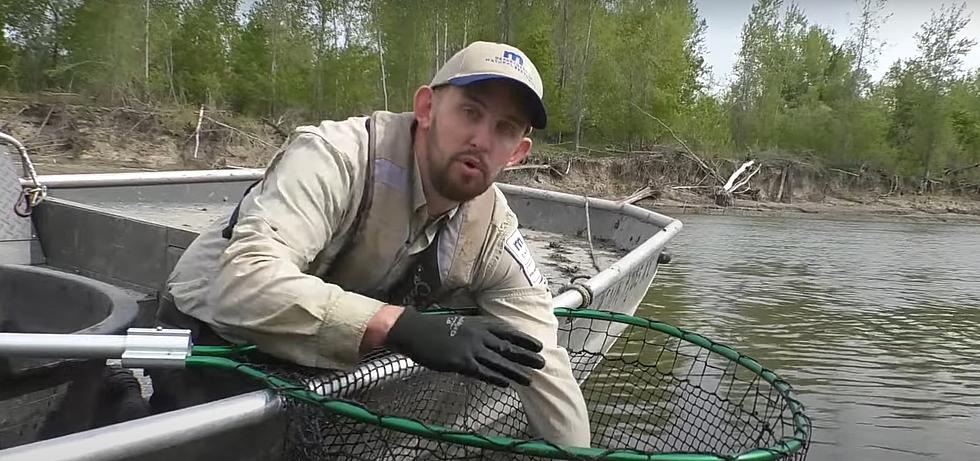 Minnesota DNR Advises Anglers To Beware Of 'Barotrauma'
Minnesota DNR YouTube
The Minnesota Department of Natural resources reached out Monday through its Facebook page to advise all anglers to beware of barotrauma and what they should do if they encounter it.
According to the DNR, "barotrauma refers to injuries to fish (and humans) caused by rapid changes in barometric or water pressure." Fish caught in deep-water environments will likely experience traumatic and deadly injuries when brought to the surface.
Common symptoms include bulging eyes, bleeding gills, gas bubbles under the skin, or an expanded swim bladder that pushes the stomach out of the fish's mouth. The DNR notes that walleye, perch, bass, and crappies tend to be more susceptible to barotrauma.
Anglers choosing to fish in water deeper than 30 feet are reminded that the ethical thing to do is to keep the fish you catch and include them in your daily limit count unless there is a slot limit. Catch-and-release anglers are encouraged to fish in shallower water to maximize the survival of the fish they release.
The Minnesota DNR also provides additional catch-and-release tips along with a helpful video for anglers as a part of their fishing resource pages:
Fish hooked in the mouth almost always survive. Set the hook quickly to avoid hooking a fish deeply. Jigs, circle hooks, and active baits like crankbaits are more likely to hook a fish in the mouth.
Have pliers ready that work well for taking hooks out. Cutting the line and leaving the hook in the fish is also a good option.
Quickly land a fish to minimize a fish's time out of water.
Handle the fish firmly but carefully. Wet your hands before touching a fish to prevent the removal of its protective slime coating. Rubberized nets help, too.
Unhook and release the fish while it is still in the water, if possible, and support its weight with both hands or with a net when removed from the water. Never lift them vertically from the water.
Do not place fish you plan to release on a stringer or in a live well.
Revive a fish by cradling it under the belly and gently moving it forward in the water until it swims away.
Do not release a fish that can be legally kept if it is bleeding heavily or can't right itself.
If you're looking for a place to fish, the Minnesota DNR's LakeFinder tool is a helpful resource to have handy throughout the year.
10 Mishaps That Happen On A MN Fishing Opener
The Minnesota Fishing Opener is basically a state holiday. As we head out on the lakes for those elusive walleye and aggressive Northern Pike, let's take a moment to laugh about some of the common mishaps that we've all experienced on that first day on the water.
LOOK: Here are the best small towns to live in across America